Our Mission
Napa Valley Community Organizations Active In Disaster (COAD) develops and enhances partnerships for communications, coordination and collaboration amongst the whole community including non-profit and faith –based organizations, government agencies and the private sector during all phases of disaster.
We are grateful for our partnership with Community Action Napa Valley (CANV) for providing the expertise and infrastructure to feed our community. From Meals on Wheels, to the Food Bank and its local pantries throughout the Valley, CANV provides a lifeline in emergencies.
About COAD
The COAD was formed after the 2014 South Napa Earthquake in order to better respond to community needs surrounding disasters.  The COAD itself does not provide services but our 50 plus member organizations and agencies work together to ensure a proactive approach to all phases of disaster.  These phases include mitigation, preparedness, response and recovery.  The COAD works with all sectors to create a resilient Napa County.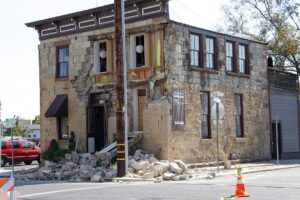 Communication
Developing & Maintaining effective channels for sharing information
Collaboration
Effectively utilizing resources for helping our community prepare and recover
Coordination
Identifying common goals and creating shared solutions
JOIN US !
SUPPORT US! 
For more information contact:
Celeste Giunta, Director
Phone: 707.815.4227