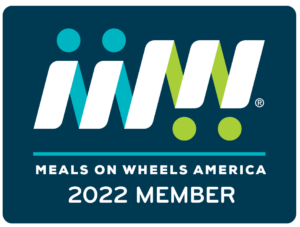 ---
HOME DELIVERED
Home-bound frail seniors who still live in their own home may benefit from a home-delivered daily meal.
Our volunteer Meals on Wheels drivers will bring you a nutritious meal along with some lively conversation. We'll check in with you each day, make sure you're doing well, and bring you food you need to continue to live a healthy life.  Our drivers may also offer you Community Action's Wellness on Wheels program giving you regular visits from a registered nurse to help you stay healthy. At this time only Meals on Wheels participants are eligible for Wellness on Wheels.

Program Info:
Our Home-Delivered Meal Program serves meals for seniors age 60 and over and are home-bound and/or unable to shop and cook are eligible to receive Meals on Wheels.
You may also receive Meals on Wheels if you are the caregiver/spouse/companion of a 60+ senior who is receiving meals.
Volunteer Delivery Drivers deliver our freshly prepared meals on Monday, Wednesday and Friday.
A key component of our Home-Delivered Program is consistent contact with our senior clients. This contact not only reduces senior isolation, but ensures their safety on a daily basis.
Here are the key components of the Home-Delivery Program.
Deliveries are made between 10:00 am – 1:00 pm on Monday, Wednesday and Friday. Clients must be home to receive the meals.
Meals will be delivered in advance of seasonal holidays.
Constant contact – saves lives and allows seniors to remain independent in their own homes.
Seniors receive a monthly menu and information on other social service programs.
We provide nutritional and preventive health information.
Clients will receive 3 meals on Monday & Wednesday and 2 meals on Friday.
Our suggested contribution is $4.50 per meal to help support the program. No senior will ever be denied a meal based on their inability to contribute.
If you would like to request Home-Delivered Meal Services download our application below.
Once completed please send it back to our office via email or fax. We are happy to start meal services the next following day upon receipt of the completed application.